Smudge (DeLaur's Uppity) wins a four point major at Palm Springs KC January 4 2014 under Judge Bart Miller!

Belle added two BOS wins at Santa Ana KC!

Belle takes BOB and Group Third at SouthBay KC!



Belle adds two more Bests of Breed to her record at Bahia Sur KC shows, under Keke Kahn and Del Richards. Judge Richards also awarded her a Group Third.



Belle wins BISS at the San Diego Specialty, GRCSDC March 14 at Bates nut farm, over a class of 19 Specials, two of whom, are Best in Show dogs!!! Thank you Judge, Linda C. More for this prestigious win!



Belle has added five more Best of Breed's to her record. One at San Gabriel KC 11/2/13 under Judge Joe Walton; and
another on 11/18/13 at Greater Sierra Vista KC under Judge Sheila Smith; two at Imperial Valley KC 12/1 and 12/2, Judges Kathryn Cowswert and Carmen Battaglia, and a BIG 5 point major BOB at Shoreline KC on 12/6, under Judge Claire Steidel.

Belle  is now a Grand Champion, finishing at Imperial Valley KC 12/2/13!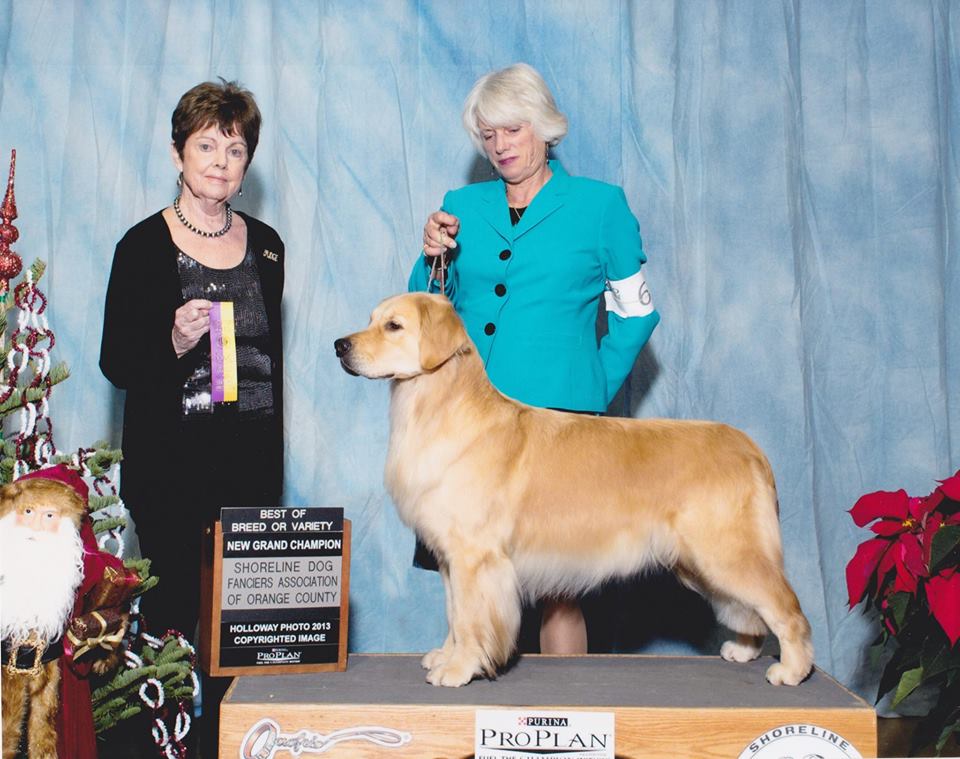 Ch. 24kt Sunshine Belle August 31, 2013. Belle finished her Championship under Judge Bud DiDonato at Cabrillo KC.